English has become more important than ever
English Language Lessons
The bedrock of our program is to combine high level sports training with intensive English Language lessons.
Why English ? Today English has become more important than ever.
Regardless of your educational background and your future ambitions, if you do not speak English well, then you are at a competitive disadvantage and as a result, your opportunities in life are limited.
The Edusport Academy aim to address this, with 10 hours per week of intensive English Language lessons during their time in Scotland. Taught by some of the brightest and most motivated English teachers in Scotland, the lessons are designed specifically to create an engaging, stimulating, fun and professional environment ensuring each student reaches their full potential.
Better English = More Opportunities = Better Quality of Life !
There are Several Options Which Allow for Further Studies
Further Education
As fully matriculated students, with official student status, our players benefit from a complete range of student support services to allow them to achieve their academic goals.
Although our clear objective is to produce confident, responsible, bilingual footballers, the Edusport Academy also offer the possibility for our student footballers to study more than just English language.
If motivated there are several options which would allow you to study further educational courses online or by correspondence.
If you already speak English well, then it is possible for you to continue further education courses either in Scotland or in your home country via distant learning. If this is the case, then we can advise you individually on a case by case basis.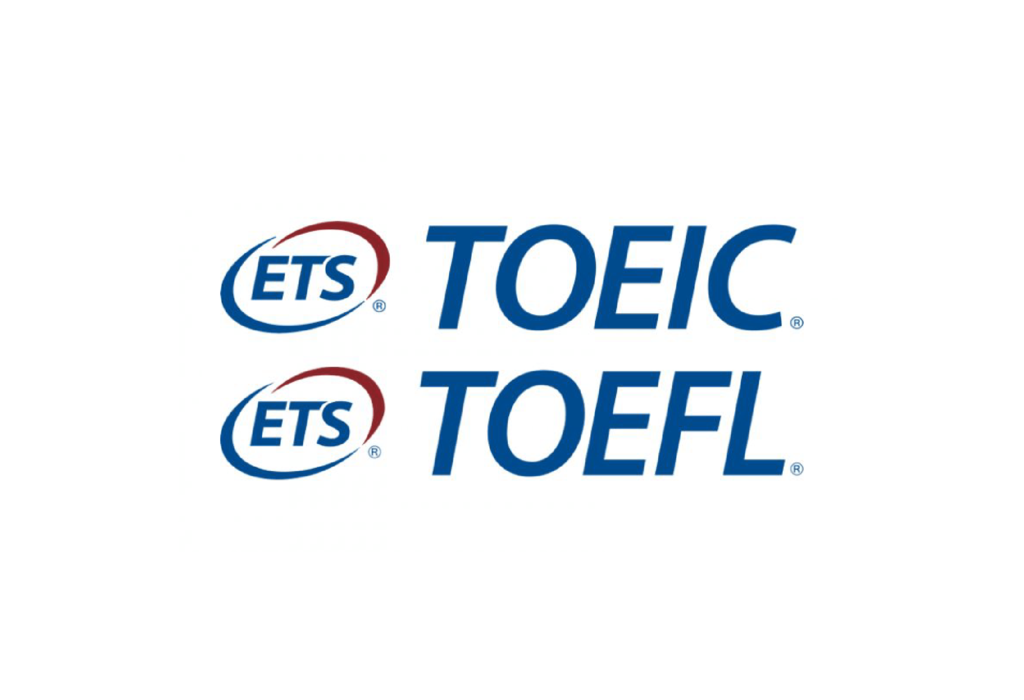 ETS Partnership
TOEIC & TOEFL
In addition to the state diploma that our students will prepare for university throughout the year (ESOL), it was important for us to give them the opportunity to take international tests such as the TOEIC or for some the TOEFL, to support them towards their professional success.
A year at the academy allows you to acquire a good level of English, which triggers new opportunities, such as going to have another experience in a foreign country to work, train, or even obtain a scholarship for American universities. The TOEIC or TOEFL may be a prerequisite for certain training or jobs.
It is in this sense that we have established our partnership with the ETS, thus allowing our students to be able to present their results to concretize their future professional or academic projects.
FUNDAMENTALS IN SPORT MANAGEMENT
JOHAN CRUYFF INSTITUTE
In addition to English courses, and to open up new perspectives for them in the various sports professions, students will be offered teaching units in "Fundamentals in Sports Management".
These teaching units are delivered by the Johan Cruyff Institute, an establishment renowned for its training in the field of sport with which the Edusport Academy is collaborating.
This program is an introduction to the world of sports management. You will learn how sports organisations are managed through real case studies, and work on the basic concepts and skills necessary to enrich your knowledge of the strategic and operational aspects of sports management.
If your English level doesn't require you study English, you will be able to take additional courses delivered by the Johan Cruyff Institute in various area such as Event Sponsorship, Digital Marketing for example. If it's the case, we can design your program together.
Coaching Diploma
A diploma to improve organisational, communication and management qualities.
As part of our commitment to development, our players will take a coaching diploma from the Scottish Football, Rugby or Basketball Federations. We hope that this training will inspire coaching careers among our players, even if the idea is above all to better understand the role of the coach, to improve their appreciation of the game and therefore to make them better players.
After graduating as a coach, our players can be placed in clubs to coach young people alongside Scottish coaches. A first professional experience for them.
Distant Learning
If they wish, the official student status that our players have allows them to carry out their academic project by studying online or remotely for the program of their choice.
If you already have a good level of English, there are also different course options available to you, and we can discuss this together on a case-by-case basis.
Different organisations that can offer you distance training:
CNED (National Centre for Distance Education): www.cned.fr
The CNAM (National Conservatory of Arts and Crafts): www.cnam.fr / http://www.cnam-idf.fr/formation-en-ligne-fod
FIED (Interuniversity Federation for Distance Education): www.fied.fr
FORMASUP (Higher Distance Education): www.formasup.fr
A springboard
American University Scholarships
Our program is a real springboard for those who wish to join an American University on an athlete scholarship.
These scholarships are offered to students according to their level of English and their level of sport. A year at the Edusport Academy allows you to prepare for the English tests that you will have to take, while improving your level of play, in order to obtain a scholarship to go study in the United States.
This will also allow you to gain self-confidence, and have a first experience abroad before crossing the Atlantic to join the NCAA.
It is worth noting that we have more the 80 former Edusport Academy students currently in the USA on scholarship and the the Edusport Academy has gained an excellent reputation by American University coaches for developing high quality student athletes fit for their programme.