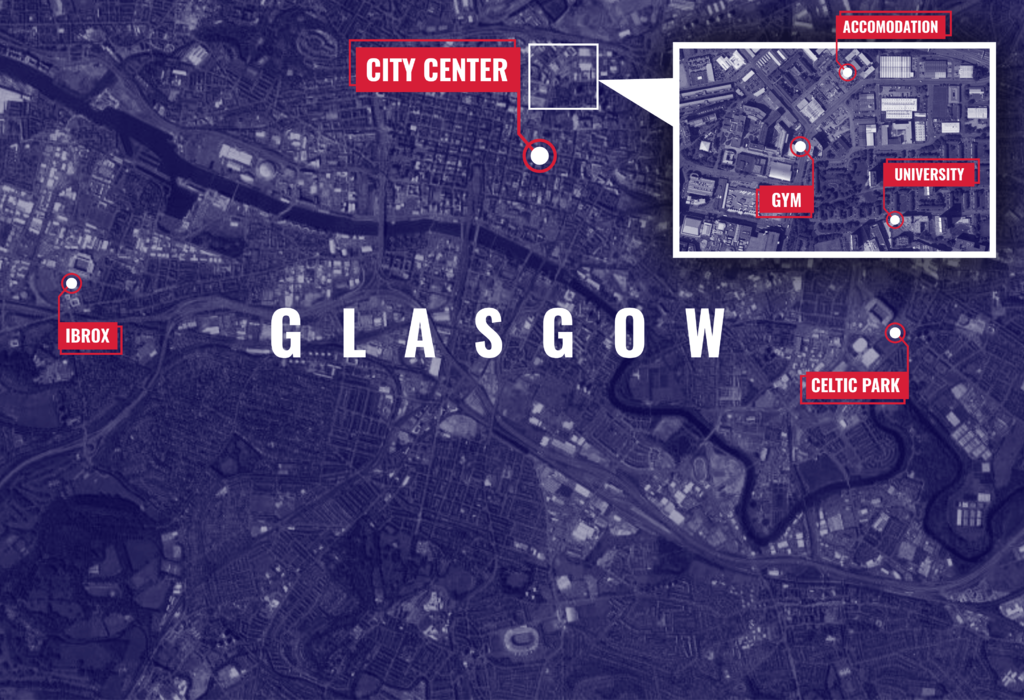 Everything on your Doorstep
Glasgow
Our players are housed in student accommodation in the heart of the city centre of Glasgow. Close to the school where they go to class, and the gym, the accommodation is ideally situated to ensure the best possible student experience.
Our buses pick them up from the accommodation to take them to the training grounds, where everything is in place to ensure the best learning conditions and to provide the best experience during their time at the academy.
English Course
Glasgow School of English
Edusport Academy works in collaboration with the "Glasgow School of English" which provides our players with their English lessons. Located in the city center near their accommodation, the school offers a modern, professional and international environment that meets all the needs of our players for their progress in English.
Divided into different groups according to their level, our players integrate classes where they are mixed with other students, in order to maximise meetings, exchanges and their progress.
Players will be prepared for their internationally recognised exam that they will take at the end of the year.
Complete your Training
Gym
In order to develop skills and improve performance on the field, good physical condition is paramount.
Our players have unlimited access to the sports hall which is less than 5 min walk from their accommodation where they can access all modern facilities and equipment, ensuring that they have everything they need to help them achieve and remain in top physical condition.
Prior to the season, and throughout the year, players are assigned a bespoke physical program to assist their progression.
Living
Student Residence
Living in student accommodation in the centre of Glasgow, which can accommodate up to 400 young people of different nationalities, our students live a complete and enriching "student" experience.
The modern facilities offer single en-suite rooms in apartments with shared kitchen and living room. With their own bedroom with personal bathroom / WC, bed, desk and storage, they also share a large American kitchen-living room with their roommates.
The set ups mean that they have their own private space when they want to relax, though and can also enjoy shared moments with their flat-mates to build team spirit by playing FIFA, Table Football and watching movies in the home cinema.
The site has a 24 hour security system, washing machines, high speed wi-fi and is located 2 minutes walk from Glasgow city centre.
Comfortable conditions and a perfect location offer a superb experience of student life in one of the most dynamic and vibrant cities in Europe.
Training Centre
Football
Since 2019, we now have our own training facility and home stadium, located in the heart of "Strathclyde Country Park", 6km from Glasgow City Centre.
Welcome to Alliance Park.
As a member of the Scottish Football Association and a UEFA Club License holder, we have high standards to meet with our facilities After several months of construction we were delighted to move into our new facility in July 2019, which is also the home of our professional team Caledonian Braves and which can accommodate 500 spectators.
The name of Alliance Park was chosen by club supporters and highlights the link between France and Scotland.
Training Centre
Rugby
Training with the academy, our players train in the new Lochinch complex, on a superb 3G field in the heart of Glasgow's largest park: Pollok Park. This park also houses the grounds of one of our partner clubs, Cartha Queen's Park, which has more than 100 years of history. The conditions we are ideal and facilitate progression all year long.
One of the key advantages of the Edusport Academy is that we offer our players a total immersion in Scottish Rugby. Working with several Scottish rugby clubs, we are able to place our players in local clubs, corresponding with their profile, which allows them not only regular match in the Scottish Leagues, though gives them an amazing human and cultural experience in the heart of Scottish Rugby.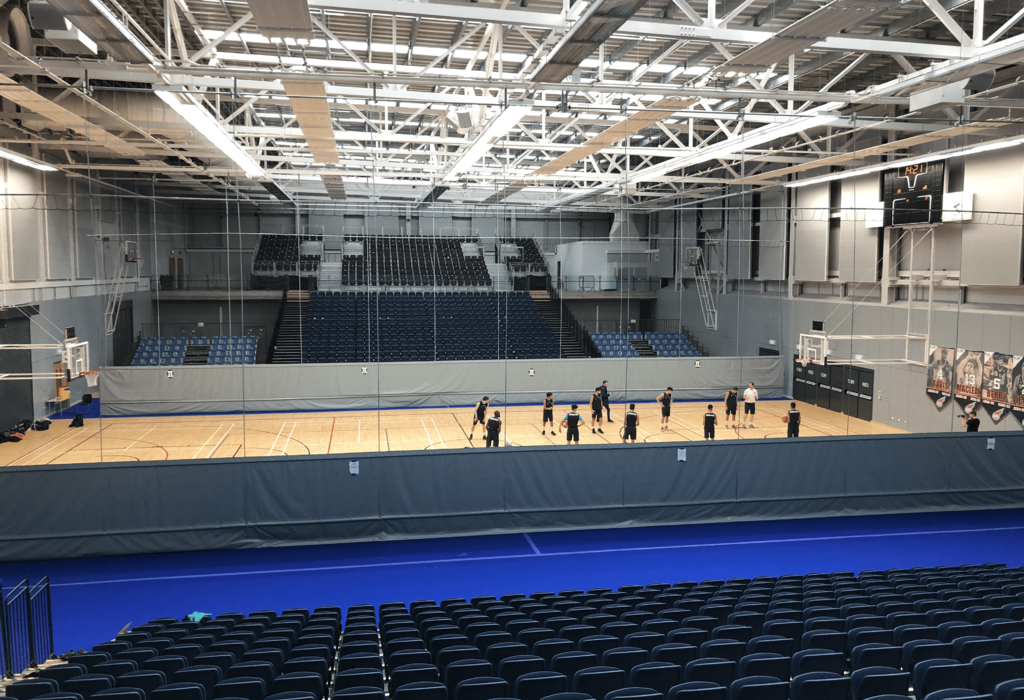 Training Centre
Basketball
Our basketball academy uses several sites, including the new sports hall at the University of Strathclyde, Caledonian University and the City of Glasgow College, all within 5 minutes walk of their accommodation.
We also use the Emirates Arena, which is the home and training centre for Glasgow Rocks, Scotland's only professional basketball team with which the Academy has partnered.
Learn. Develop.
Our Programmes