Scotland & Glasgow
Scotland & Glasgow
Scotland
Scotland is Waiting for you!
Come and live this experience abroad and discover Scotland!
A historical nation of football, rugby, sport, its history, its landscapes, its inhabitants…
A new culture and an English-speaking immersion that will change your life.
City of Football
Glasgow
Glasgow! Our city ! You will live this experience in the City Centre of Glasgow, the city which is home to two of the most legendary clubs: Celtic and Rangers - the most successful club in the world.
Football is our passion, and each nation has its own football culture. Glasgow is a city where people eat, breathe and live football, guaranteeing you a total immersion in the culture of Scottish football.
Glasgow
And Rugby!
For any rugby fan, Scotland is a must-see destination: the country of the Glasgow Warriors and Edinburgh Rugby, and the famous XV of the Thistle, with its characteristic fast game.
Each country also has its rugby culture. Come and discover the atmosphere in pubs, stadiums, get goosebumps while listening to supporters sing the famous O' Flower of Scotland in Murrayfield ... and join a Scottish team: immersion in the culture of Scottish rugby guaranteed!
Home of Scotland's first professional Basketball Club
Glasgow
Glasgow is the birthplace of Scotland's first professional basketball club: The Glasgow Rocks, with which the academy is in partnership.
The club has established its training centre at the famous Emirates Arena, where our players regularly go to train, and watch games of the Glasgow Rocks.
Meet professional players, and immerse yourself in the culture of British and Scottish Basketball!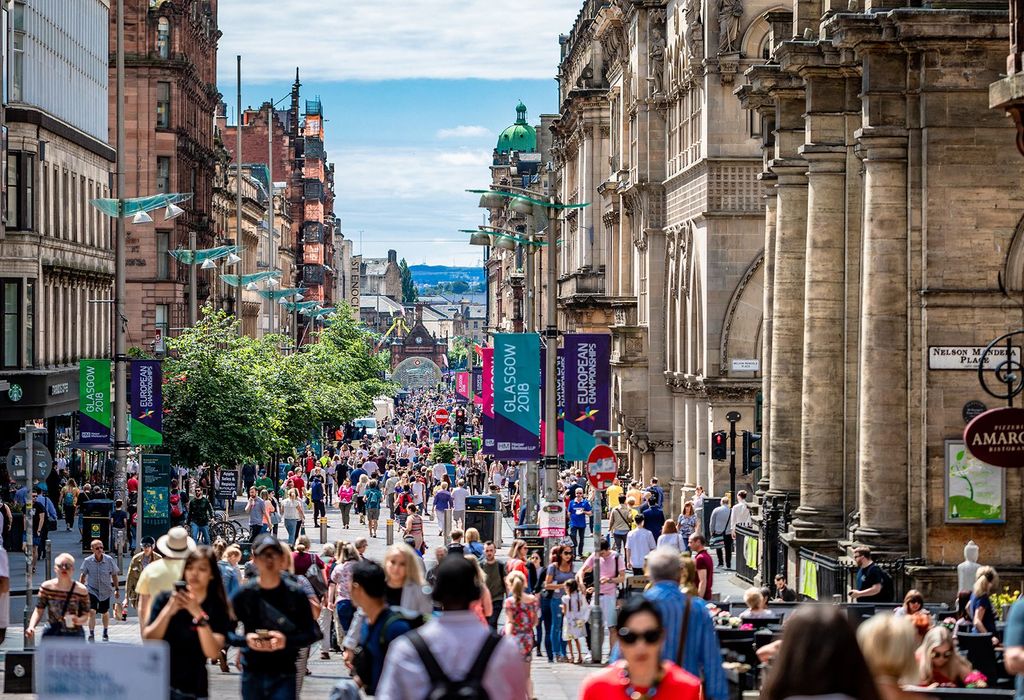 A Student City
Glasgow
Voted as the friendliest city in the world, Glasgow is also listed in the top 20 of the best destinations in the world. It is the 4th European city in terms of population behind London Paris and Berlin, and has more than 165,000 students!
One of the main qualities of Glasgow is probably its people, known for their friendliness and humour, and who inspired the city's official slogan: PEOPLE MAKE GLASGOW

Glasgow is a city of working class origin but it has developed into a true artistic and cultural metropolis ("European City of Culture", and "UNESCO City of Music"). It is one of the most modern and popular cities in Europe, with large shopping centres, bars, cinemas, trendy restaurants and cafes, providing you with a great student experience.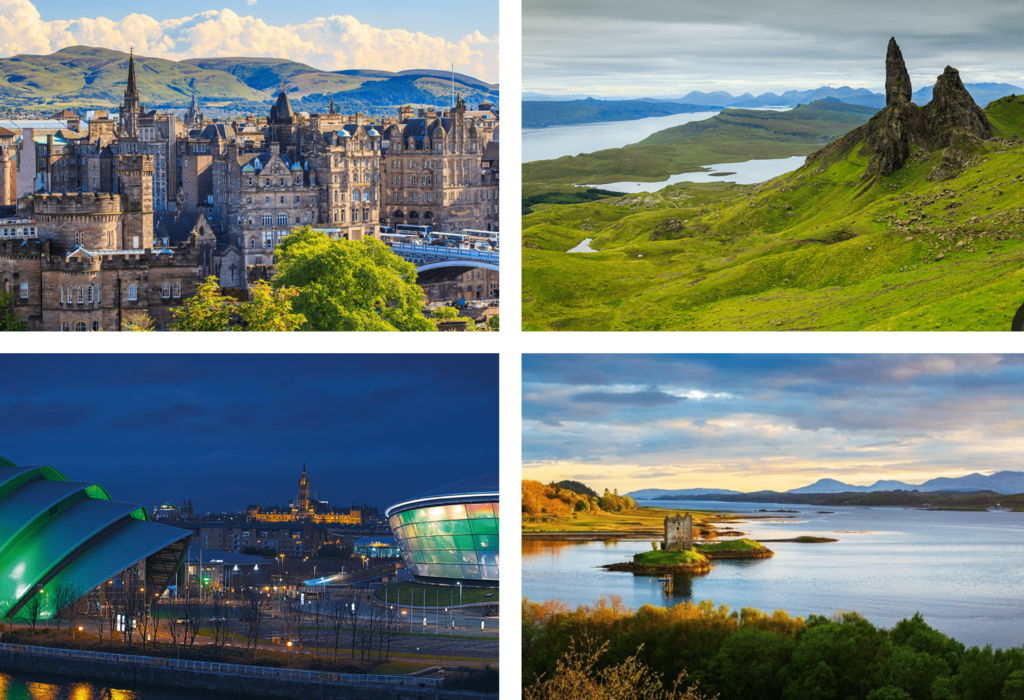 Travel
Less than an hour by train or bus from Edinburgh, from Glasgow, you can access everywhere in Scotland, in the United Kingdom, and even in the surrounding countries!
Our students take advantage of their weekends and holidays to visit, and discover the multitude of landscapes and various riches that Scotland has to offer: Glasgow, Edinburgh, the Highlands, Isle of Skye, its lochs ... and much more