Testimonials
Testimonials
Football - 2016
Jean Guy Lucas
My experience within the academy was excellent, I was able to have great opportunities, I made very good meetings and I made a lot of progress whether in English or in football thanks to a staff of quality.
After my time in the academy, I had the chance to sign in a professional club in the 4th division at Annan Athletic FC and to participate in the play-off for a possible rise in the 3rd division. At the end of this season I preferred to return to France. A season later I returned to Scotland, this time in the Caledonian Braves FC club (formerly Edusport Academy FC). I chose to return to this club linked to the academy because it is an ambitious project but also because I trust the staff.
This season I re-signed for the club but also started working for the academy as a mentor. Thanks to my experience, new academicians help them have the best possible year by trying to improve them. Working for the academy and playing for the club allows me to be even more present and involved in this project.
Rugby - 2018
Alexandre Legret
The Edusport Academy allows us to discover another culture, both in everyday life and in rugby. It is very enriching, humanly and sportingly!
Glasgow is a great city where life is good. The people are incredibly welcoming and kind, especially in our club. One has the impression of having found a second family!
The training structures are perfect, the equipment is new and of quality, the coaches are very qualified. They are also listening to us, our expectations are really at the center of the project, it's perfect for progress !
Basketball - 2020
Romain Gnedre
I had goals of sports progression and learning English. I wanted to open up new opportunities for the future at professional and / or sport level.
With a good mentality and motivation, sports progress and English are quickly noticed. We are very well supervised by the academy's coaches, this is surely the year where I learned the most.
The student life here has allowed me to gain a little more maturity and autonomy, which makes me want to have other experiences of study and sport abroad.
Football - 2015
Jeremy Mpouma
At the end of the Edusport Academy, I was tested in Northern Ireland at Cliftonville Fc. After that, I decided to fly to the United States where I joined a college for which I play with the university team to also allow me to obtain an American diploma.
My goal today is to join the biggest American universities, and maybe see higher if I have the opportunity.
The Edusport Academy obviously brought me an extraordinary sporting and human experience, and this played a role in my choice to join a university on the other side of the Atlantic.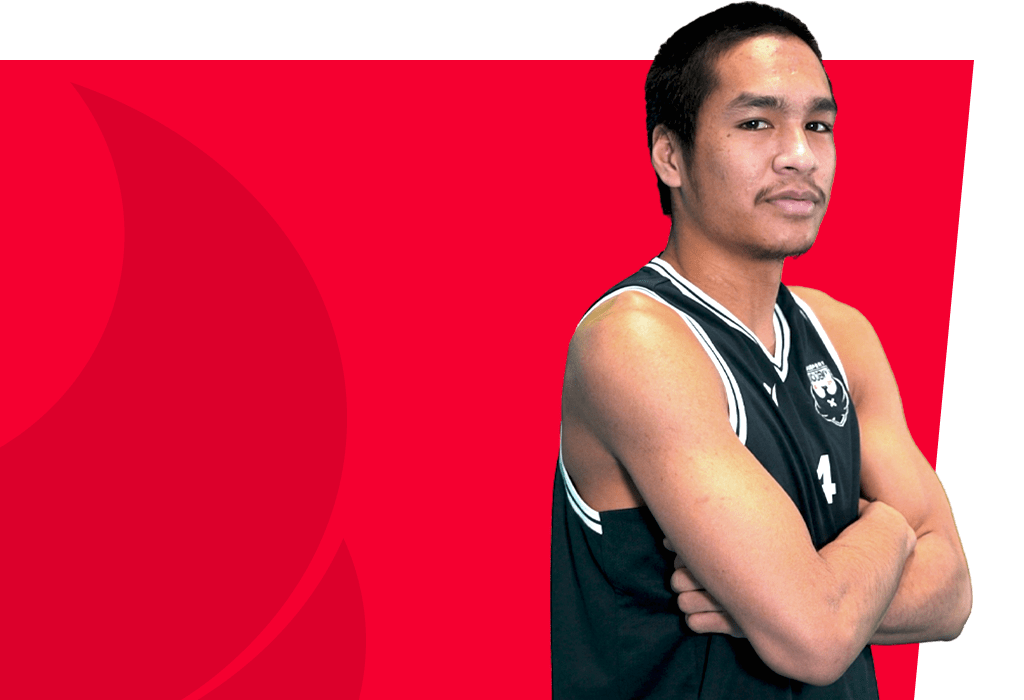 Basketball - 2020
Dov Bendenoun
I joined the Academy to improve my English, improve my level in basketball and integrate a team at a good level in any English speaking country.
I am improving day by day in basketball and English. We meet a lot of people outside the Academy. The country is beautiful, we speak English every time, the coaches help us to improve. Life here is great.
Rugby - 2019
Nicolas Paquot
The training sessions led by Nic and Gary are very varied, professional and change Belgian methods for me. However, I have had the opportunity, as a Belgian international U17 and U18 at XV as at 7, to be trained by this which is best in my little country.
The Glasgow Hawks support club allows me to rub shoulders with players who are impressive in terms of their physical and technical qualities. I learn a lot from them.
Glasgow is a beautiful city with a mix of old and new. The Scots are very welcoming and friendly.
The academy is very professional, structured. I immediately felt supported from the start of my adventure. Everything is done for our sporting and academic development.
Football - 2018
Julien Courchai
The living environment set up by the Academy pushes us to progress and to be better every day. The Scottish culture is different from the French culture, we work much more the placement, the strikes, the displacements .... We have coaches who were themselves professional players. They are doing everything they can to make the best progress.
The living environment is perfect, we are 5 minutes walk from the Sports Hall and College, and 10 minutes walk from the city center.
Edusport Academy allows you to be better humanly by being more independent, to progress in English thanks to the course at the College and above all to be a better football player thanks to quality training.
Whatever happens at the end, I advise everyone to have this experience, where you will progress humanely, culturally and footballistically.
Football - 2019
Hugo Catherine
Edusport Academy allows you to build yourself as an adult, it is a real human experience, it is very enriching for our future.
I was in a training center in France before joining Edusport and you could say that it was like a second chance for me. We are really very well supervised, the coaches and the training are of good quality.
Learning English is a very important asset for our future professional life.
Everything is done to make this year as good as possible, so that we progress academically and sportingly and that we grow humanely.
Football - 2020
Melih Sallabas
I decided to come to Scotland to deepen the basics of my English and develop my football skills.
The academy makes the link between learning English and our common passion, football. It is a wonderful thing. My level of English has increased considerably since the start of the year.
To talk about Football, I feel progress, technically and in terms of impact. By going to a foreign country, you do a lot of work on yourself, you gain a lot in autonomy and therefore in maturity. Very good coaches are there to help us evolve even more.