Rodrigue Dupré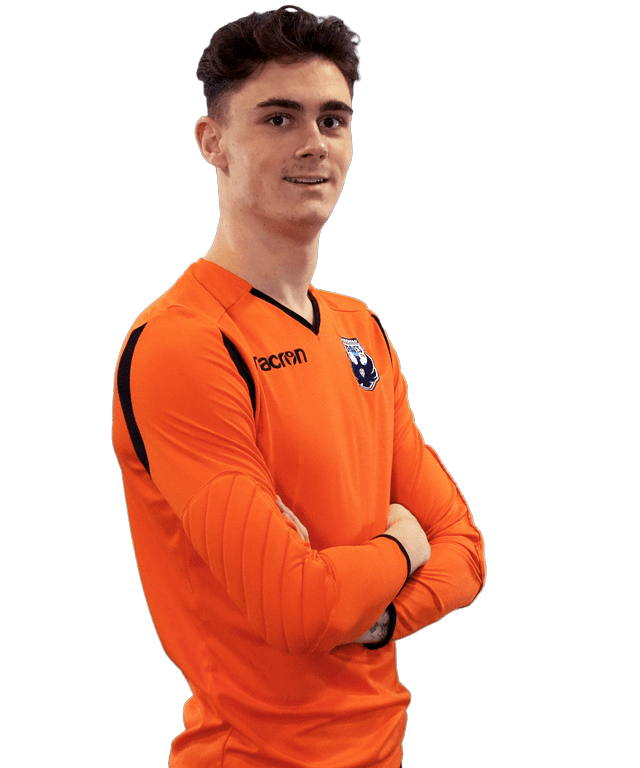 Coach's Quote:
"Rodrigue is a keeper who uses his height between the sticks to his advantage. Rodrigue is a vocal presence at the back and can be counted on to make those big important saves.
Personal Quote:
"I decided to come to Scotland to learn English but also for football. I wanted to progress to my position and work with coaches who played at a high level, so that they could pass on their knowledge and help us progress as much as possible.
Now I understand and manage with English while arriving in Scotland I did not speak English at all, I learned quickly and I improved a lot thanks to English lessons and coaches. The academy is great, whether for training or English lessons. Student life teaches us to be independent and of course to live in community with people we did not know at the beginning. Then we build strong relationships with people and we meet great people, many have become real friends. The coaches are very good, they are listening if we have a problem, even outside of football we can talk about it with them. They teach us a lot and make us work on our weak points so that we can progress as much as possible"
Category:

U20

Position:

Goalkeeper

Locality:

Ile-et-Vilaine

Former Club:

Yvetot AC

Date of Birth:

20/04/2000